Download eBooks, Audiobooks, Magazines and more to your favorite device with the Libby app
Borrow ebooks, audiobooks, magazines, and more from your local library system for FREE! All you need is your library card.
Libby is the library reading app by OverDrive, loved by millions of readers worldwide.
Visit libbyapp.com to get started, or go to your App Store and search for the Libby app. The Libby App thumbnail looks like this: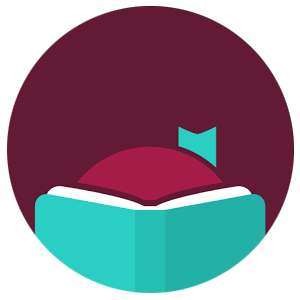 Simply download the app to your phone or laptop, link your Library card (you can link multiple Library cards if you are a member of multiple Library systems), and start enjoying amazing digital content!
Questions? Call Megan or Sarah at 518-644-2233, or bring your device to the Library and we'll help you get started!
Libby offers many unique features, as seen below.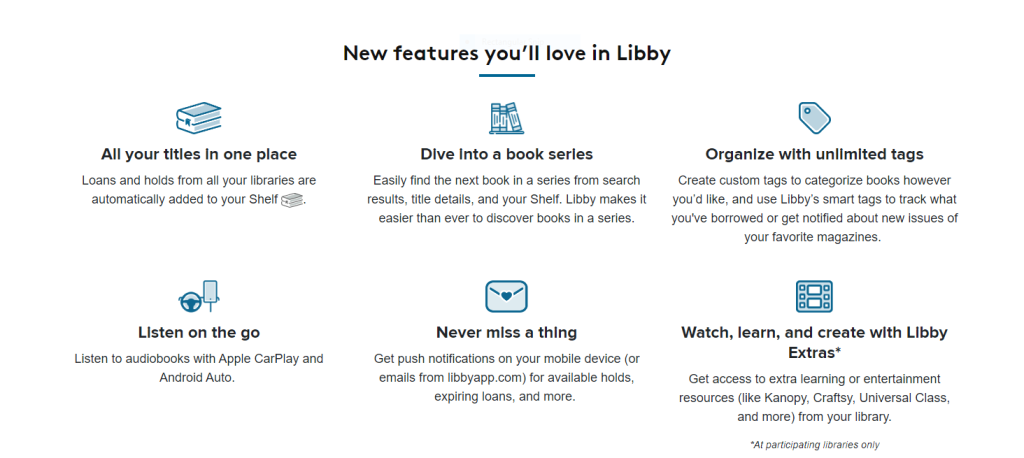 ---
And now library card holders have even more digital content to choose from!
OverDrive reciprocal lending with Mohawk Valley, Mid-Hudson and Upper Hudson Library Systems will go live on March 27th, 2023. This program allows patrons to borrow select available content from any partner system's OverDrive collection. To access the available titles, patrons just need to add the other library systems to their accounts in the Libby app and log in with their library card. Instructions for how to add a library can be found here for Libby, and are listed below.
Patrons can also access the partner systems' collections via SALON by clicking on the Partner Libraries link when logged into their account. The link is not currently visible in SALON, but should be on Monday, March 27th.